To all First Mt. Juliet students, families, leaders, and guests,
We know we are all still walking through strange and uncertain times. This past year has not been anything like what we expected or planned for. Our church facilities were hit by the tornado, we are still in the midst of the pandemic, and there will be long-term difficulties in handling both circumstances. Our greatest hope and prayer is that God would receive all the glory in and through all of these circumstances. He is always at work, even when we don't see it or feel it. While He is working all things together (Romans 8:28), we have some privileges and responsibilities as His children. Hebrews 10:22-24 encourages us to do a few things: (1) draw near to God (v.22), (2) hold on to hope (v.23), and (3) encourage one another by spurring each other on and continuing to meet together (v.24).
Every student ministry has a particular vision and philosophy that shapes its direction and determines its healthiness. We believe that a healthy student ministry is a ministry that helps students become adults who will - for a lifetime - love Jesus, live for the glory of God, and make an eternal impact on the world.
We believe this can happen when students (1) recognize that God's Word is our authority, (2) live life on mission for Jesus, and (3) understand the importance of the local church. To sum it up, we want to lead students to have complete ownership of their faith - understanding truth, living life with purpose, and being grounded in a faith community. We strive to filter all we do through these three lenses of Truth, Purpose, and Community.
Every week, we give students three tangible challenges: show up, invite, and pray big. SHOW UP: We believe it's critical for students to be present, active, and involved in the student ministry. If they're not here, they are missing out on the relationships and Biblical teaching that is fundamental to their faith. INVITE: Students have an incredible mission field at their schools, on their teams, and in their neighborhoods. We challenge students to invite their lost and unchurched friends so that they can hear the gospel and come to salvation. PRAY BIG: Nothing great ever happens without prayer, and we want students to see that first hand. We believe students are never too young to ask God to do incredible things in and through them.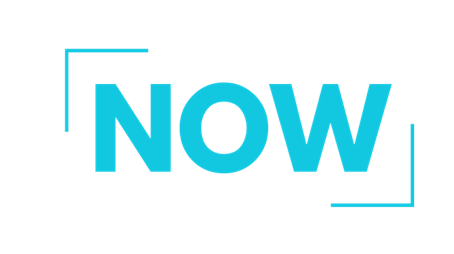 Each year, we send our students into a new school year with a "theme." This school year, our theme is "NOW" because now is the time. Students are often thought of and even told that they are the future of the church. When a person hears something repeatedly, they tend to believe that it's true. The truth is that students are not merely the future of the church. They are a vital part of the church right now. Students don't have to wait to have a better understanding of God's Word before they live under His authority. They don't have to wait to share the hope of Jesus with the world. They don't have to wait to live life on mission for Jesus. They don't have to wait to ask God to use them to make an eternal impact for His Kingdom and glory. They don't have to wait to serve Him in their local church. Simply put, God has not called students to be who He's equipped and called them to be one day in the future. He's calling them to be all in for His purposes and glory right now, and He's already equipped and continues to equip them right now.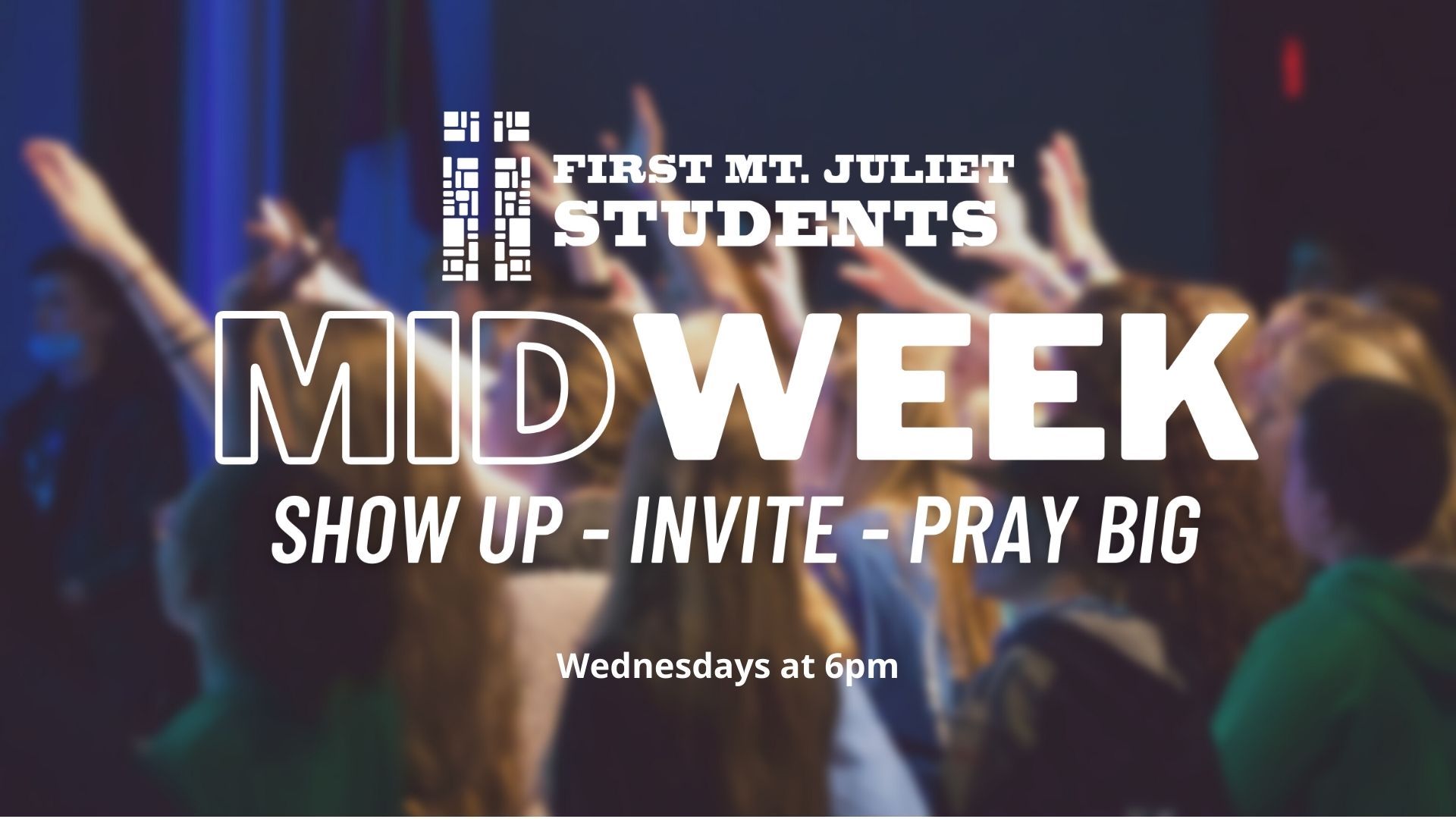 Midweek
Our Student Ministry meets weekly on Wednesday nights for "Midweek," which is our Student Ministry large group gathering. This is one of our favorite times each week! Midweek is characterized by a welcoming environment, time of worship, biblical teaching, and a time of response. Midweek is the perfect opportunity for students to invite lost or unchurched friends to church. Everyone is welcome!

Small Group
When it comes to environments for spiritual growth, circles are better than rows. This is why Small Groups are at the heart of our ministry. Using the provided curriculum and passing on important communication, Small Groups are our primary engine for community and discipleship.
Student Ministry Small Groups meet every Sunday morning during the 9:30am hour downstairs in the Student Center. Students can be dropped off at the bottom Student Center doors, families are welcome to park in the North parking lot and enter through the North Main Entrance, or you can follow the signs throughout our campus to access the Student Center. After the 9:30am hour, we encourage everyone to join us for the 11am worship service in the Worship Center.
This year, our Small Group curriculum is from CRU, called "Thrive". All middle and high school students will go through this same curriculum throughout the course of the year. Every Sunday morning, we will start in the Student Center before breaking off into our Small Groups.
If you or your student need help getting involved in a Small Group, please contact us at .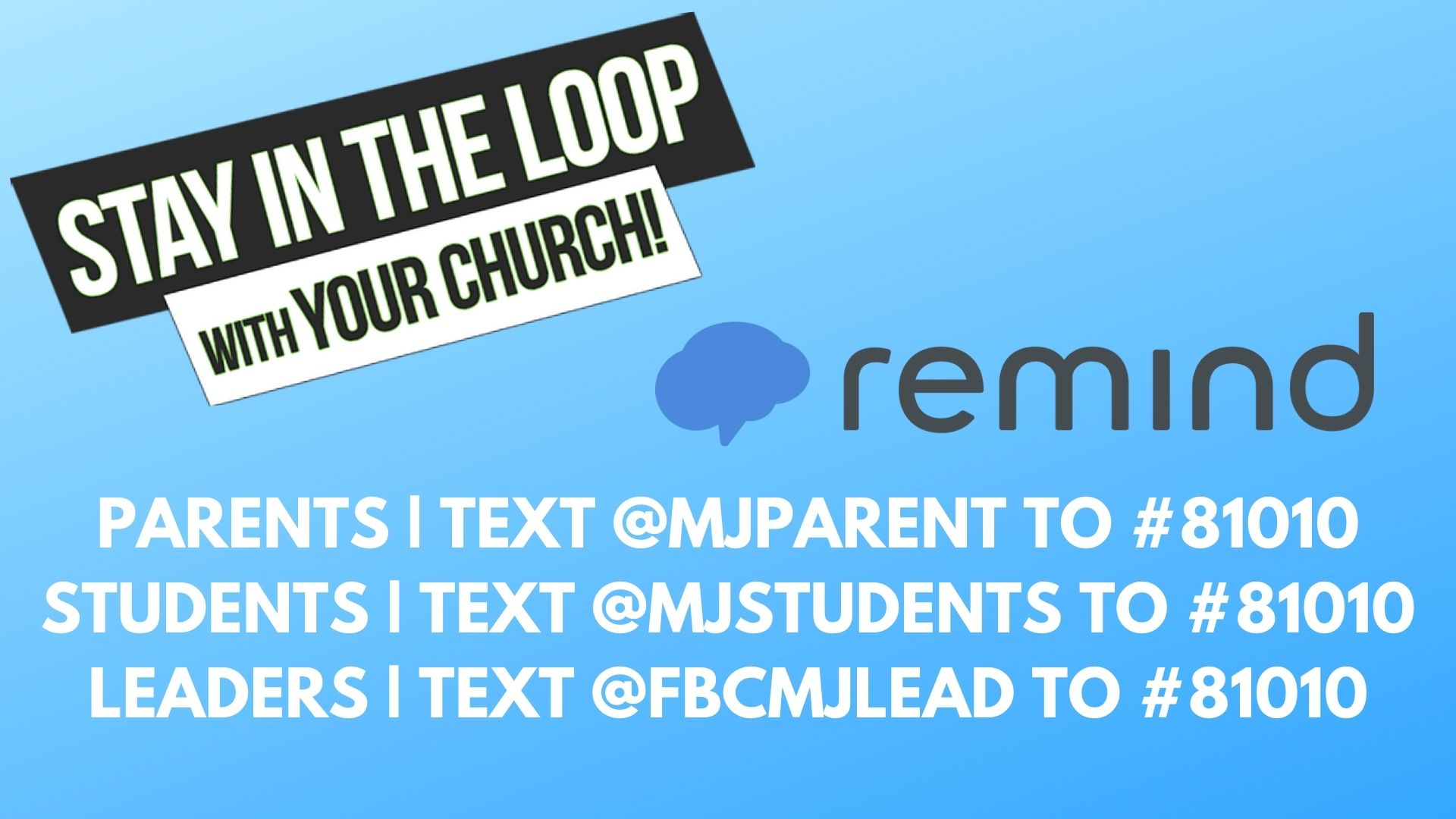 How to Stay Connected
Check out the sidebar that says "Stay Connected!" We have made quick links to all of our social media sites, our email list, and more. See the graphic above and join our Remind message groups! If you are not already connected with us in these ways, please do so now, as these are the ways we are communicating the most up-to-date information.