To all First Mt. Juliet students, families, leaders, and guests,
We know we are all still walking through strange and uncertain times. These last four months have not been anything that we expected or anticipated. Our church facilities have been hit and affected by the tornado, we are dealing with the ongoing effects of the pandemic, and there will be long-term repercussions in handling both circumstances. Our greatest hope and prayer is that God would receive all the glory in and through all of these circumstances. He is always at work, even when we don't see it or feel it. While He is working all things together (Romans 8:28), we have some privileges and responsibilities as His children. Hebrews 10:22-24 encourages us to do a few things: (1) draw near to God (v.22), (2) hold on to hope (v.23), and (3) encourage one another by spurring each other on and continuing to meet together (v.24).
Now, as we regather and phase back into "regular" worship services, we want to keep you informed about church-wide plans and Student Ministry-specific plans. Please visit the Family Reunion page for more information about church-wide regatherings. See each area below for information regarding Student Ministry plans during the summer/Phase 2 of our regathering plan.
Midweek Plans
Midweek is one of our favorite times each week, and, while we have been grateful to continue meeting for Midweek through online platforms, we are thrilled to begin gathering in person again! Our Midweek plans during Phase 2 (June 14th - August 2nd, hopefully) are as follows:
We will have "Summer Midweek" on Wednesday nights during June and July for the following dates: June 17, June 24, July 1, July 8, July 15, and July 22!

We will gather together in different locations each week, mostly outdoors. (Our Student Center will not be accessible yet.)

We will have different activities, themes, games, and hangout options each week.

We will not be as structured as typical Midweek's throughout the school year, with a worship band, lesson, etc. These "Summer Midweek"'s will be aimed at fellowship and relationships for students and leaders.
Any necessary links, sign-ups, etc. will be listed below:
Small Group Plans
As we begin in-person worship services on campus again, we will be limited with time, appropriate space, and ongoing restrictions. Therefore, Small Groups will not be able to meet inside the church buildings or on Sunday mornings during service hours. We are encouraging Student Small Groups to meet at another time during the week - Sunday evenings, a weeknight, etc. We are also encouraging Small Groups to begin meeting in person - as leaders, parents, and students feel comfortable - and while abiding by social distancing guidelines. Options for in-person meeting spaces include the church parking lot, a park, a backyard, a neighborhood clubhouse, or even in homes with larger gathering spaces. Every Small Group will still provide an online option so that students who are not yet ready to gather in person may still be included in the group.
For our Small Group curriculum for the next several weeks, we will all be going through a curriculum called, "Life in 6 Words". We will be diving deep into a better understanding of the Gospel and how to apply that to our lives. If you or your student need help getting involved in a Student Small Group, please contact us at .
Our hope and tentative plan is to begin Student Small Groups all together on Sundays at 6pm in the Kid's Building starting August 2nd. Stay connected to this webpage for the latest updates throughout the summer.
Summer Bible Study
During the summer months, we want to continue meeting together and providing opportunities for students to learn from God's Word, grow in the relationship with the Lord, and live that out by inviting friends to join them. This summer, we will be doing a Summer Bible Study on the book of Philippians every Monday during the summer. This study will start on Monday, June 15th, and it will take place at Pastor Courtney's house. Follow along with the reading plan and study deeper using this 5P method: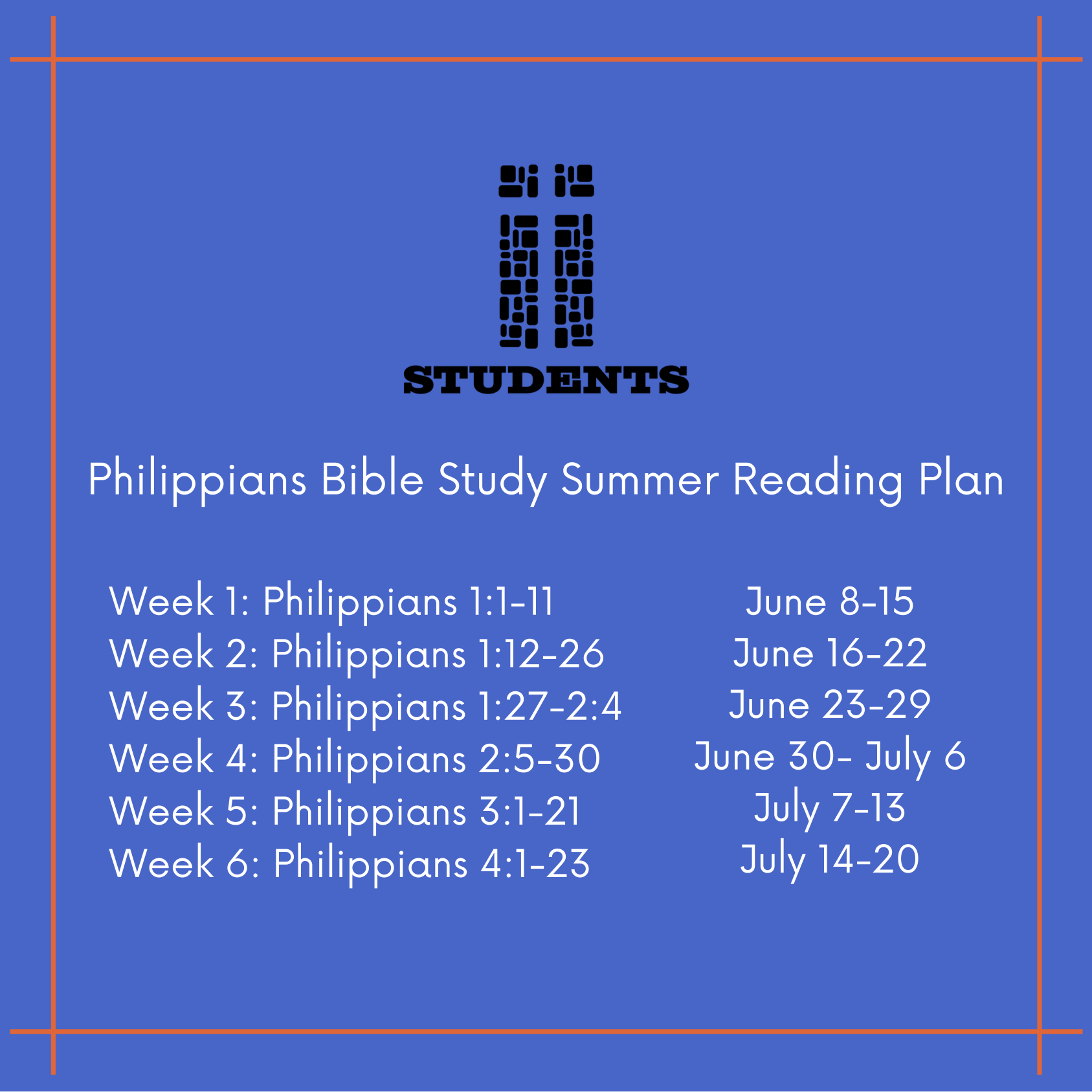 Summer Camp Event
Like many other churches, our summer camp plans have been cancelled due to the ongoing pandemic. While we are saddened by this, we are so excited about the opportunity of doing something a little bit different. We have been working on a really awesome, do-it-ourselves, local, camp-type event. So, mark your calendar, save the date, and tell everybody you know about...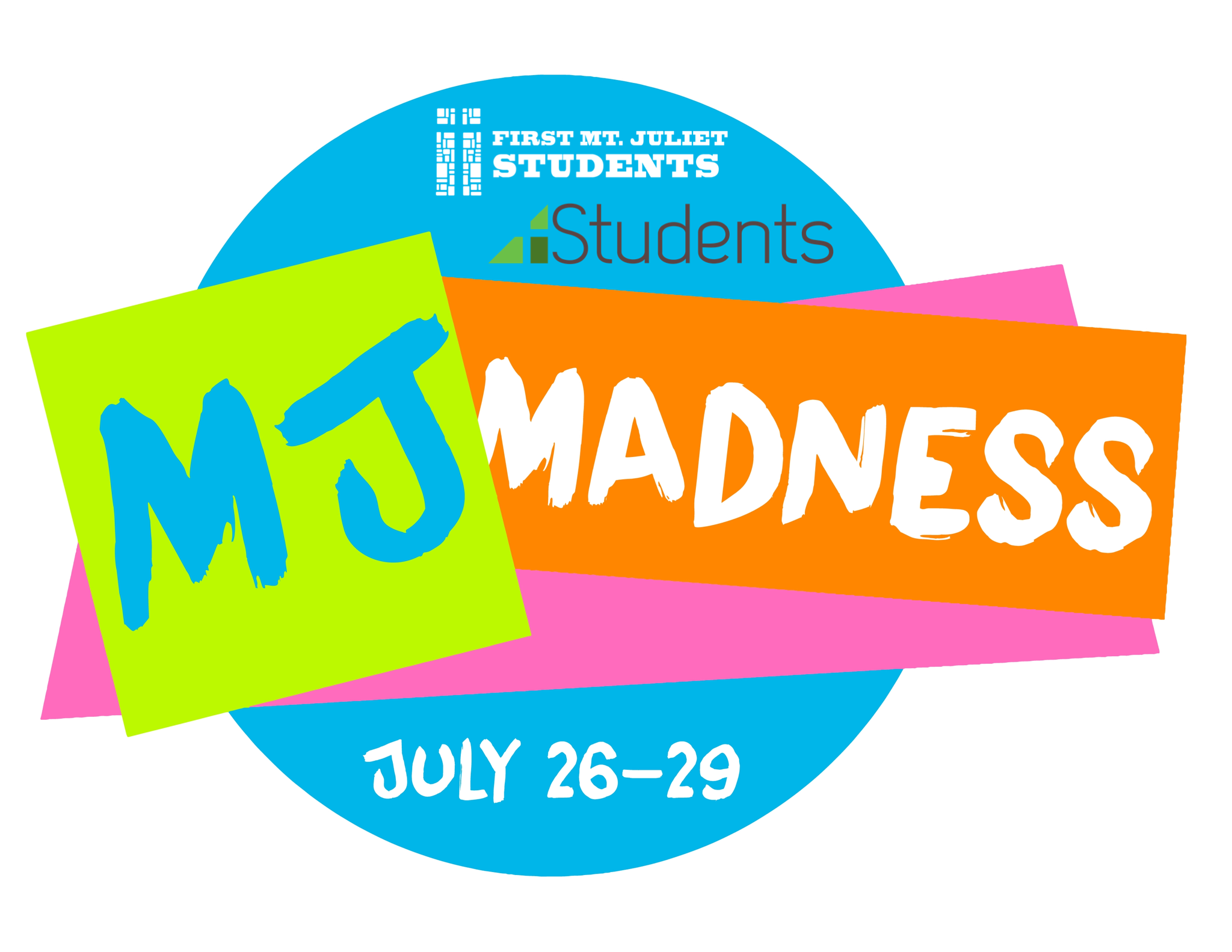 July 26-July 29th from 5:30-9:30pm each night,
we will have our own EPIC summer camp-type event! We are partnering with Greenhill Church, and they will be hosting this event at their campus. MJ Madness is for students who have completed 6th-12th grade.
This awesome week will include things like multiple track options (just like camp), group rec games (just like camp), neon colors and other awesome themes (just like camp), of course incredible teaching and worship together (just like camp),
and...the. most. incredible. waterslide. you. have. ever. seen!
What an awesome opportunity for us to gather back together, have fun, play hard, worship together, and enter into a new school year on mission for Christ?! Everyone who registers by July 19th will receive the early registration price of only $40!!! Plus, if you register by July 19th you get the first choice of track options. Click the link below to register and pay online!
Keep watch on social media and emails for updates. W
e will be watching the restrictions and government guidelines leading up to MJ Madness to plan for a safe and wise event.
We look forward to seeing how God will work through our current circumstances to bring students to himself and glorify his name! We hope you'll make plans to join us!
How to Stay Connected
Check out the sidebar that says "Stay Connected!" We have made quick links to all of our social media sites, our Remind text messaging group, our email list, and more. If you're not already connected with us in these ways, please do so now, as these are the ways we are communicating the most up-to-date information. These are also all of the ways that you can reach us during this time.