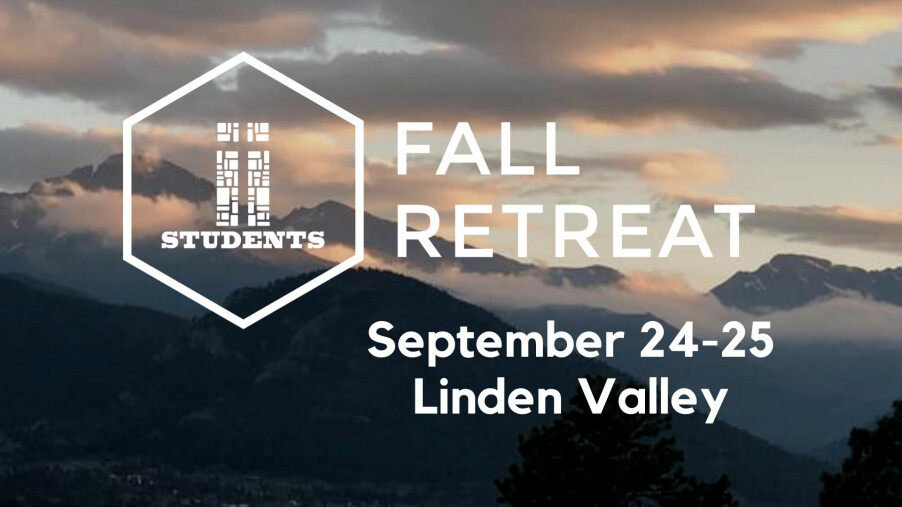 Dates: September 24 – September 25, 2022
Speaker: Jay Barbier
Venue: Linden Valley Conference Center
Cost: $85
Key Dates:
August 21: Registration Opens
September 18: Registration Closes; All Waiver Forms and Balance Due
Registration Process:
In order to be fully registered, every student needs to have the following on file:
(1) Completed Online Registration form
(2) A 2022 First Mt. Juliet Waiver form
(3) A Linden Valley Waiver form
(4) Full Payment of the event cost: $85 per student
All registration forms can be found at the buttons below. (The waivers can be accessed in the Registration Form.)
Fall Retreat Registration FormFirst Baptist WaiverLinden Valley WaiverFall Retreat Payment Form
Financial Costs of Fall Retreat:
The total cost of Fall Retreat is $85. The cost of Fall Retreat covers everything included throughout the entire weekend event. Our heart is that every student is able to come to Fall Retreat with us! We never want finances to hinder a student from participating. So instead, we have additional scholarships available for those that need help with the costs. If you need assistance to cover the costs of Fall Retreat, please complete the Scholarship Application and return it to so that we can work to make it possible for you to come to Fall Retreat.
Want to volunteer at Fall Retreat?:
Fall Retreat is more than just a Student Ministry event. It is an opportunity to participate in the great work God is doing within our Student Ministry!
Our prayer is that our Church Family will wrap their arms around our students and meet every need we have for Fall Retreat. Click the button below to be an adult leader/volunteer.