Special Day of Prayer
September 21, 2019 7:00am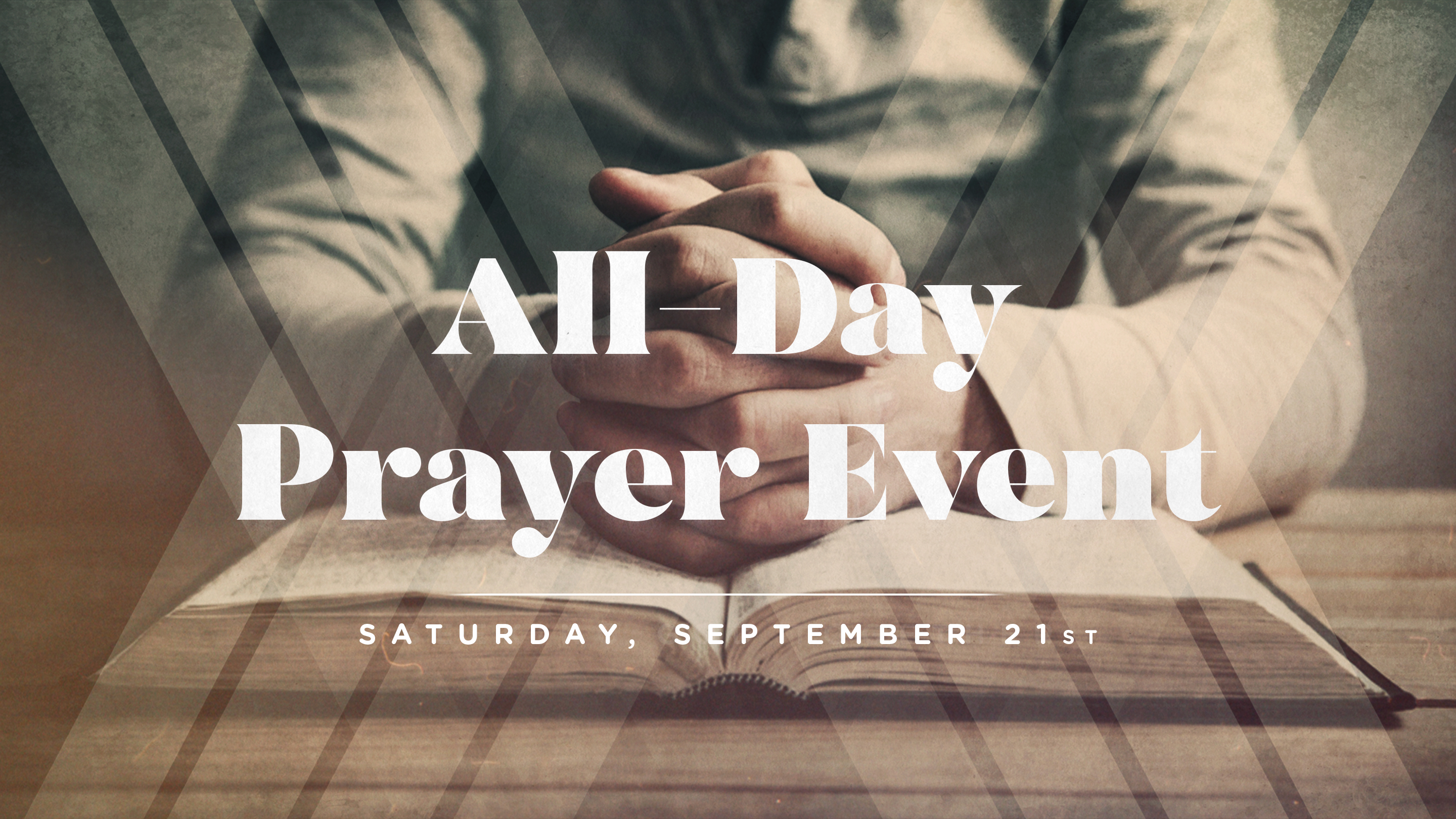 As a special way to wrap up our 21 Days of Prayer and Fasting, the Worship Center will be open for prayer from 7:00 a.m. to 7:00 p.m. on Saturday, September 21st. We would love for you to make plans to stop by any time and spend focused time in prayer for God's favor and guidance for the future of First Baptist.
Prayer Guides will be available.
Please enter through the North doors (closest to the church offices).