Ladies Tuesday Bible Study
September 3, 2019 9:30am
Cost: $13.00
Contact: Kristin Love e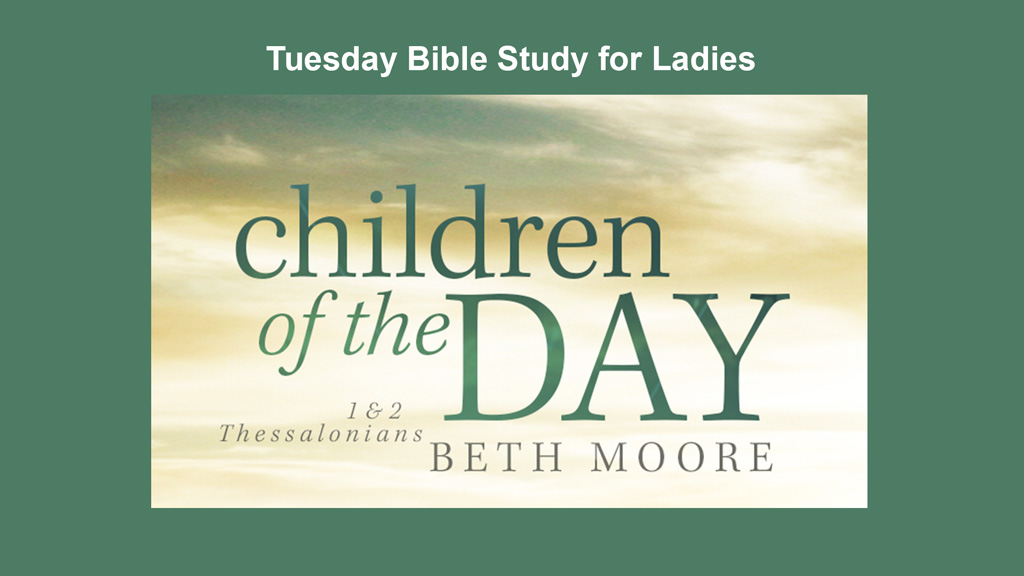 Ladies, join us on Tuesday mornings at 9:30 a.m. as we study Children of the Day by Beth Moore.
The study will be led by Linda Sloan.
It begins on Tuesday, August 27th (9 sessions) in Room 210 of the Admin hallway.
Cost: $16 (Please don't let the cost keep you from coming.)
Kids Ministry classes are available if you sign up by Sunday, August 18th.
**Can't make it on Tuesday mornings? This class is also being offered as one of our Midweek Adult Bible Studies! Click here for more details!**