OASIS Trip to Cumberland County Playhouse
May 23, 2019 8:00am
Contact: David Fallin e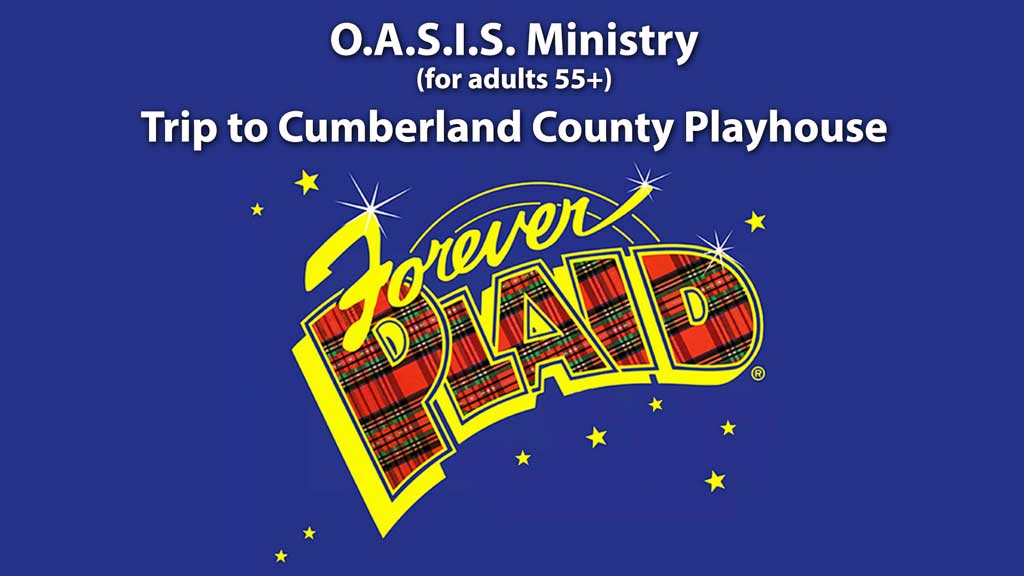 Join our adults 55 and older for a day trip to Cumberland County Playhouse to see the comedy Forever Plaid!
Cost: $35 plus lunch at Cumberland Co. State Park Buffet
Board the bus at 8:00 a.m. and return to the church around 7:30 p.m.
Bring a friend as we enjoy the warm spring weather and new foliage!
Sign up in the Fellowship Hall or by calling the church office.